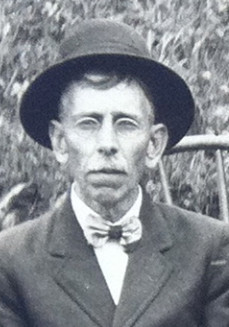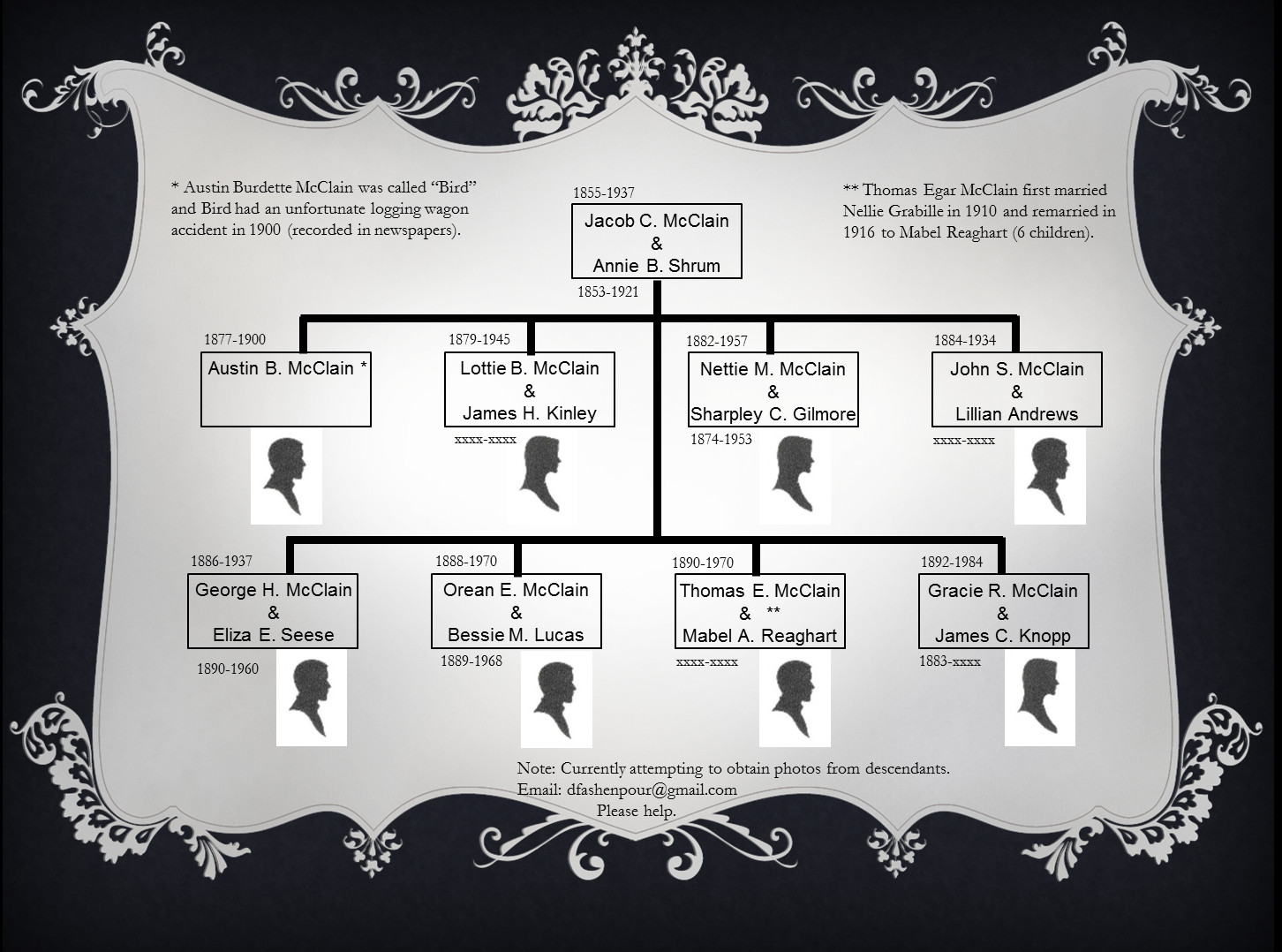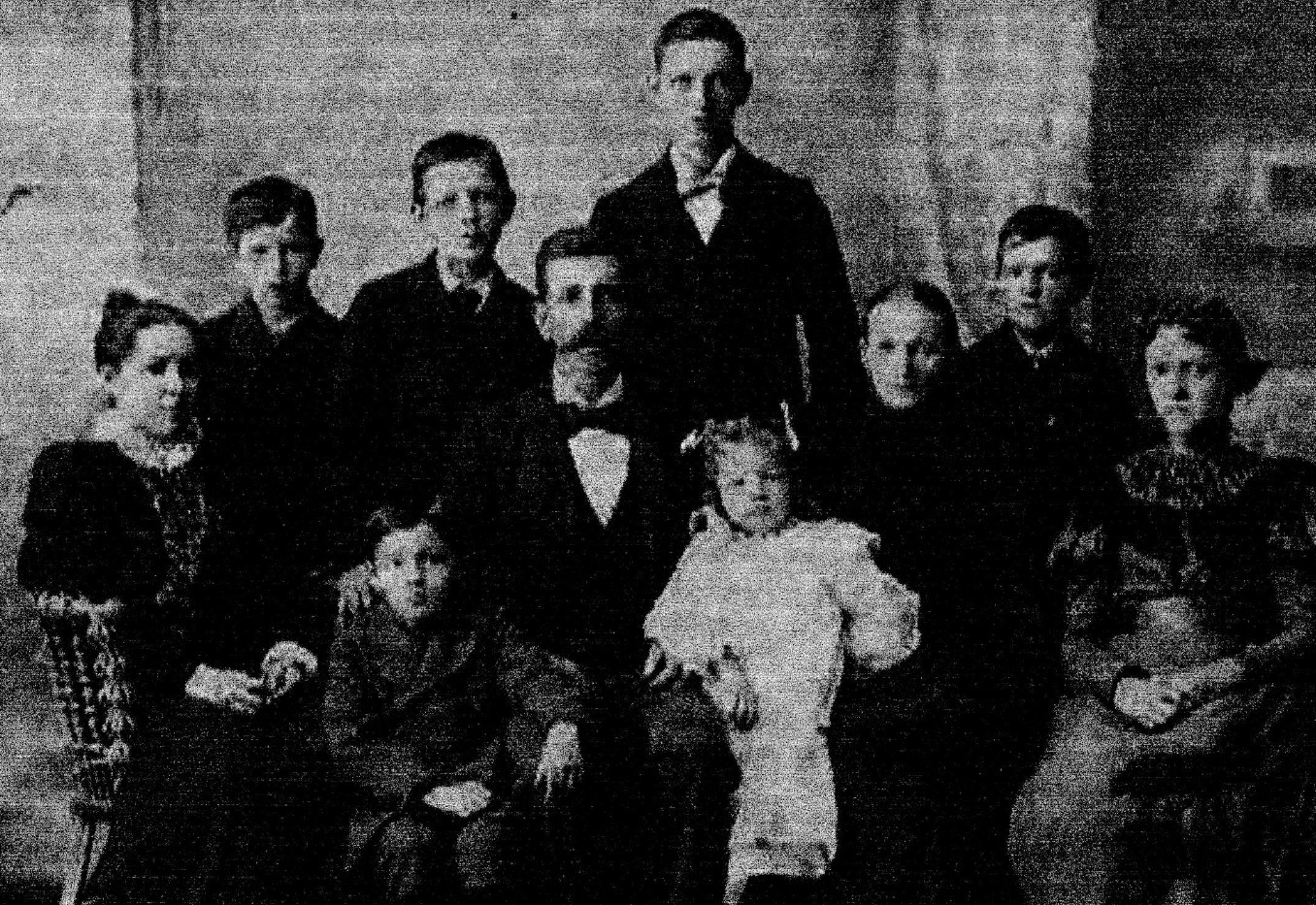 The McClain's - Back from left to right:
George Harvey, John Shelldon, Austin Burdette (Bird), Orean Ellsworth, Lottie Belle
Front from left to right:
Nettie May, Thomas Edgar, Jacob Christopher, Gracie Rowena, Annie Belinda Shrum McClain
(underlines are their common names)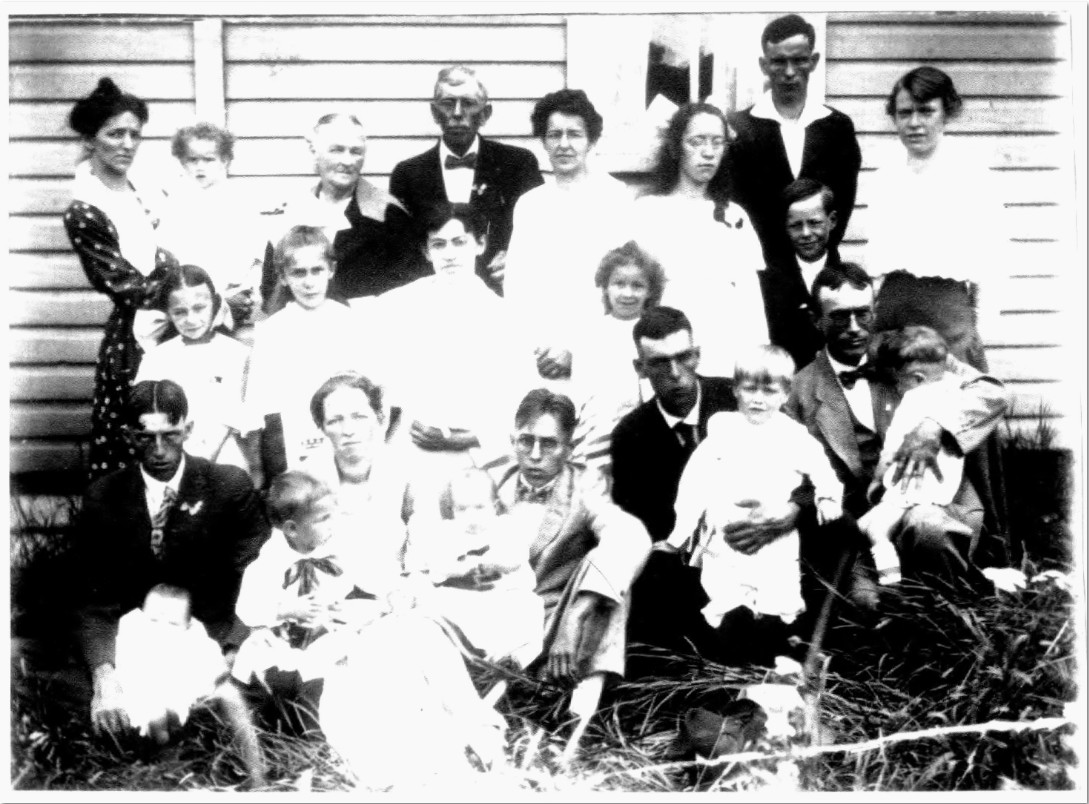 Click here to return to main page of McClain World.

To contact the owner of the website, please email dfashenpour@gmail.com or call 281-380-2159.
Backup email contact is janfash@gmail.com. Need a volunteer to take over ownership of this
website in the next few years -- all source materials will be provided to new owner.